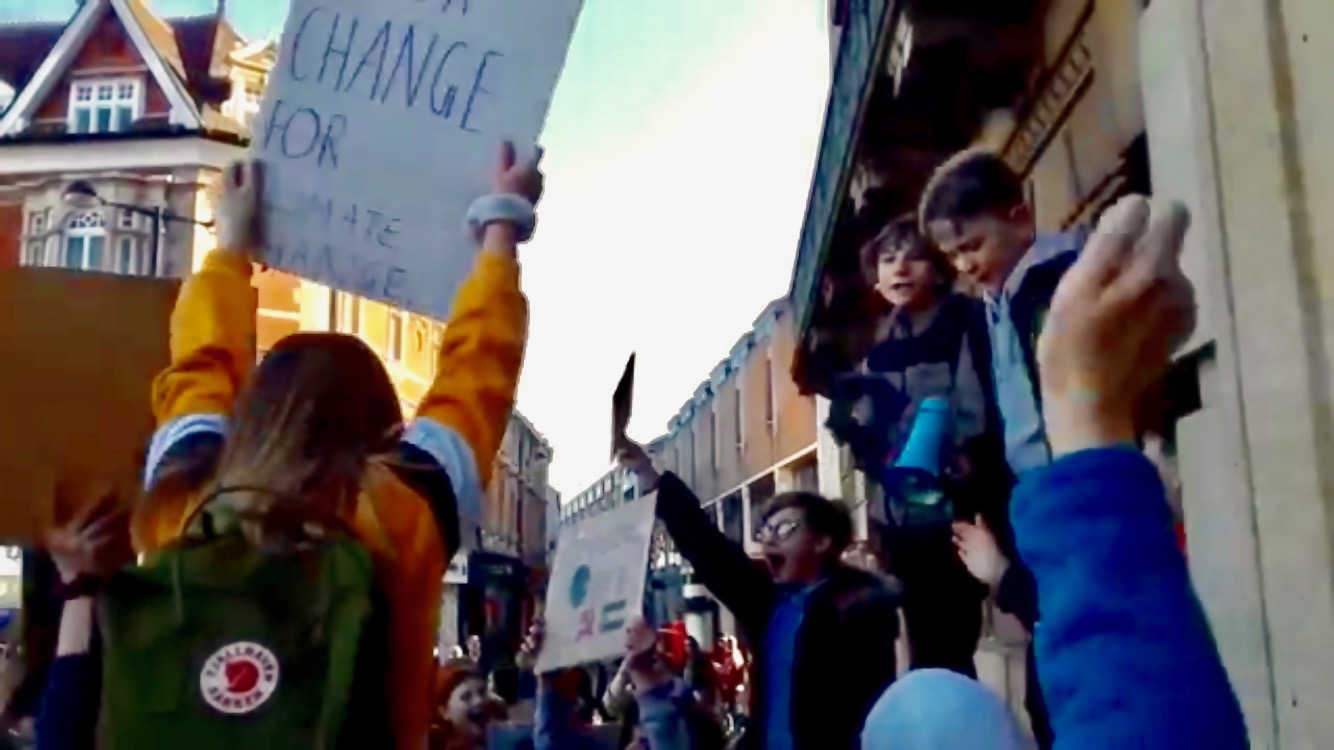 Jona David, who at 13 has already had four books published and is an award-winning UN child author, spoke at the YouthStricke4Climate.
"I'm Jona David from Kings' College School here in Cambridge. It's brilliant to see so many other pupils out today! I'm a UN child author my 4th book is coming out this spring. 'The Cosmic Climate Invention.' I'm speaking against the risks and terrible impacts of climate change, today!
If temperatures rise beyond 1.5 degrees, kids all across the world will be hurt or even die in floods and typhoons. It's urgent. We must speak truth to power. We must raise our voices for future generations. We must act now, locally and globally to stop climate change."
Around 400 school and college pupils took part in climate strikes in Cambridge on February 15, 2019 to call for urgent action to protect the environment against rampaging ecological destruction.
They were part of a national YouthStrike4Climate day of protest which saw thousands of children and teenagers take to the streets in around 60 towns and cities across the UK. The campaigners came from schools and colleges across the region including Chesterton Community College, Impington Village College, Parkside, Coleridge Community College, King's School, Hills Road Sixth Form College, Witchford Village College and Cambourne Village College.
Check the full story by Cambridge Independent here